A Road Trip! The classic American pastime of getting in a car and driving somewhere far away continues to be a thing, even in these days of upheaval, discord and (relatively) high gas prices. We're going to be heading out on a road trip later this summer and it has me thinking about current and past road trips.
In this most recent example, the main point of the trip is to drive down to Berkeley, California to visit our daughter Laurel and her boyfriend. They have recently got a place together and are setting up their first home together. We're going down to visit and do some housewarming and generally just celebrate Laurel's recent accomplishments of starting her new career successfully in the software industry and all the fun that comes with that (basically being paid well to do a job that doesn't involve digging ditches (that's my trigger) or being exposed to and having to deal with constant trauma (Laurel's experience in mental health care). Working in software is great. It's not the most stable when the economy goes wonky, but if she can keep her head down and keep learning, think she has a good shot of getting through this most recent unpleasantness in good shape.
In truth, one could simply drive to Berkeley in 10.5 hours by barreling down I-5. But, really, what's the fun in that? If you're going to be retired, one should take one's time! See the sights, do the things, and make a big deal of it. And so we shall!
As Christina and I talked, she noted that she's never been through the Redwoods. I recall, on one of my own road trips as a kid, getting to drive through a redwood. Imagine something like this, but in a mid-70s, slightly washed out, color Kodak picture.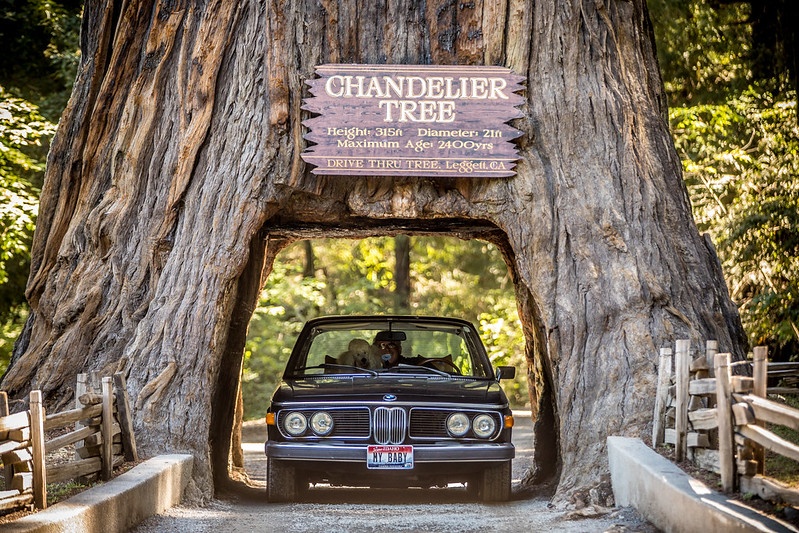 So, we're going to hit the redwoods on the way down. As we get closer to Berkley, we're going to hit the Marin County Farmers Market. I went there once, many years ago and I recall a cool, upscale Farmer's Market that had different things than the markets around here. That should be a fun side trip.
Once we reach Berkeley, we have an AirBnB for a few days while we're around to visit and hang out with the kids. No specific activities are currently planned, but if they don't have anything, it's the San Francisco area, we won't lack for things to do! Hell, I'd drop an afternoon at the San Francisco Museum of Modern Art in a heartbeat! I mean, come on!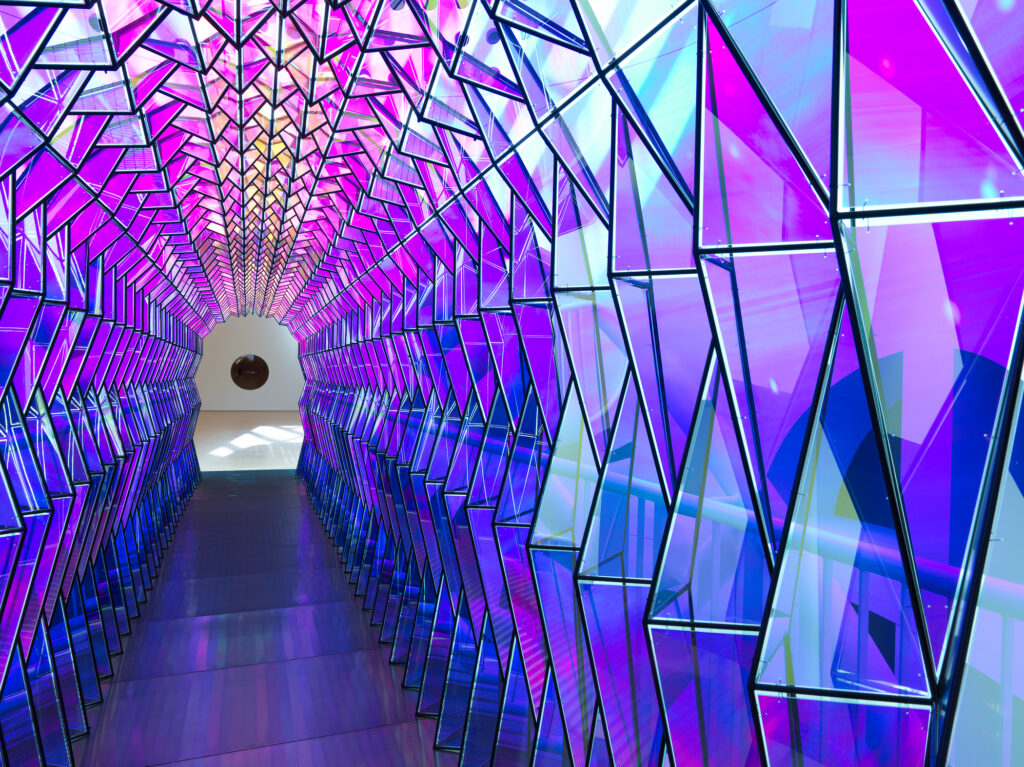 After a few days down in that area, we'll head out from Berkeley to someplace neither of us have been to before: Lake Tahoe! In this year of our Lord 2023, Tahoe was hit with somewhere near 175' of snow, so it'll be interesting to see how much of that is still in place by the time we get there. I think it's safe to say that the water will be cold! Currently, Lake Tahoe is full. This seems to mean they're letting any additional runoff head out via the Truckee River downstream. So, we'll at least get the full lake experience this year!
This was what they were saying back in just 2021:
"Lake Tahoe's water level has dropped so low that water is no longer flowing into the Truckee River and salmon aren't expected to spawn in a major tributary this year."
So, that's a big change. Welcome to dealing with the realities of Global Warming. It doesn't mean it's just getting warmer. It means weather patterns will be wonky and much less predictable for the foreseeable future.
We've got a place at the south end of Lake Tahoe and will stay there for a couple of nights and explore the area. I love the place Christina found. It's an old converted motel from what looks like the 50s to the 80s which they are slowly updating to make them less motel-y with time. Should be a fun base for exploring the area.
The current plan is to then go see Burney Falls as we start to head back north. I'm not familiar with these falls, but here is the park. And here are the falls. Yeah, those are nice!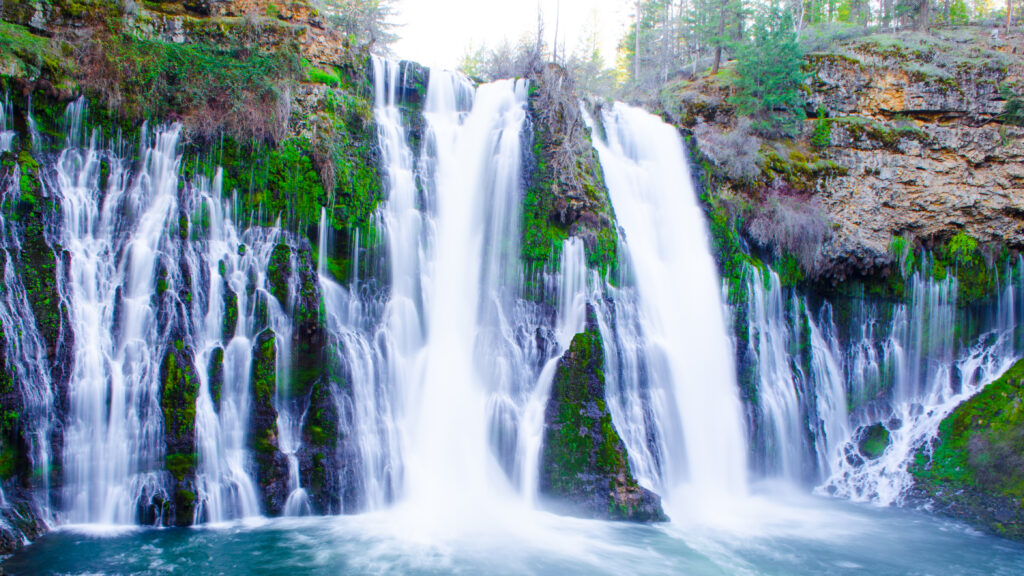 From there, I suspect we'll just head back up I-5 because we do have some things to get back to and back for.
I recall having a few epic road trips growing up, as well.
When I was around seven, my Dad, who is from the Ohio and West Virginia area decided that he'd been away from home for too long and he wanted to go live back there for a while. I recall hearing John Denver singing Country Roads a great deal on the radio. I suspect nostalgia was involved.
So, all our stuff got packed up in a truck which my Dad drove and my Mom and we kids drove in the car. I recall having a clear sense that my Mom did not enjoy driving the car in the Rockies. I vaguely recall some very narrow and windy roads with steep dropoffs on the sides.
As we started to get closer to Ohio and West Virginia and it was probably across the mid-West as well, but we started to see these oil rigs which I thought looked like giant ants. Something like this: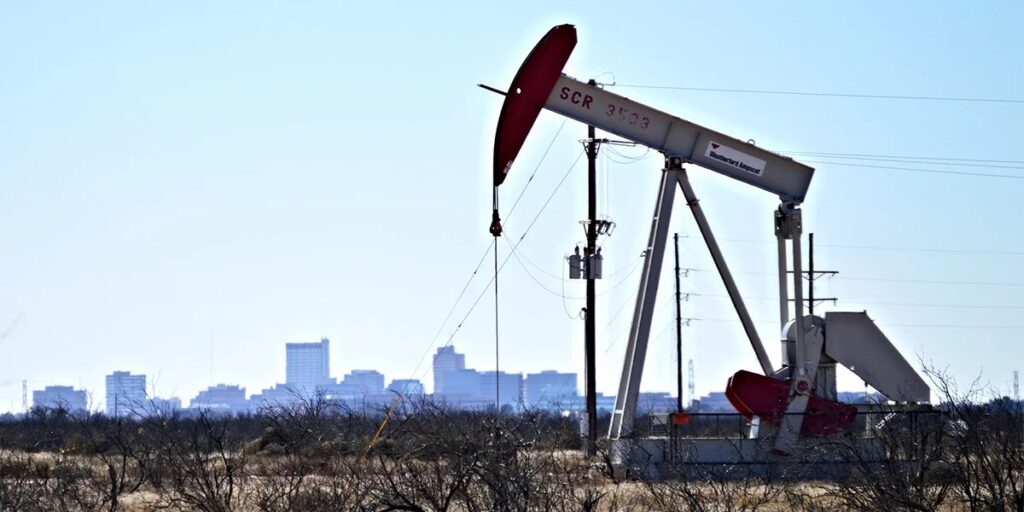 We lived there for about a year, but I'll leave that story for another time. Suffice to say, after a year, I think my Dad recalled why he wanted to leave the area in the first place. So, we drove back to Spokane, Washington, where we were from.
On the way back, I think I recall that we went through Yellowstone. This was still during the time that people fed the bears, so my two most vivid memories are the smell of sulfur from various geysers that you could see and the lines of bears on the sides of the road that would sit there patiently waiting for people to throw them food. I didn't think anything of the terrible habits this was creating for the bears, I just recall bears that seemed trained and accessible.
The one real family vacation I recall was a few years later. I was probably 11 and we drove down to California to go to Disneyland and Universal Studios and all the way down to San Diego to see the zoo! I have good memories of that trip, for the most part.
I was a voracious reader at that age, and I recall hitting up the library before the trip and taking out as many books as I could for the trip and taking in the car a literal grocery sack of books. It was on that trip I read much of the Dragonriders of Pern series by Anne McCaffrey. Miles and miles of road passed unwatched as I read about the threads falling from the skies of Pern and imagined being a Dragonrider!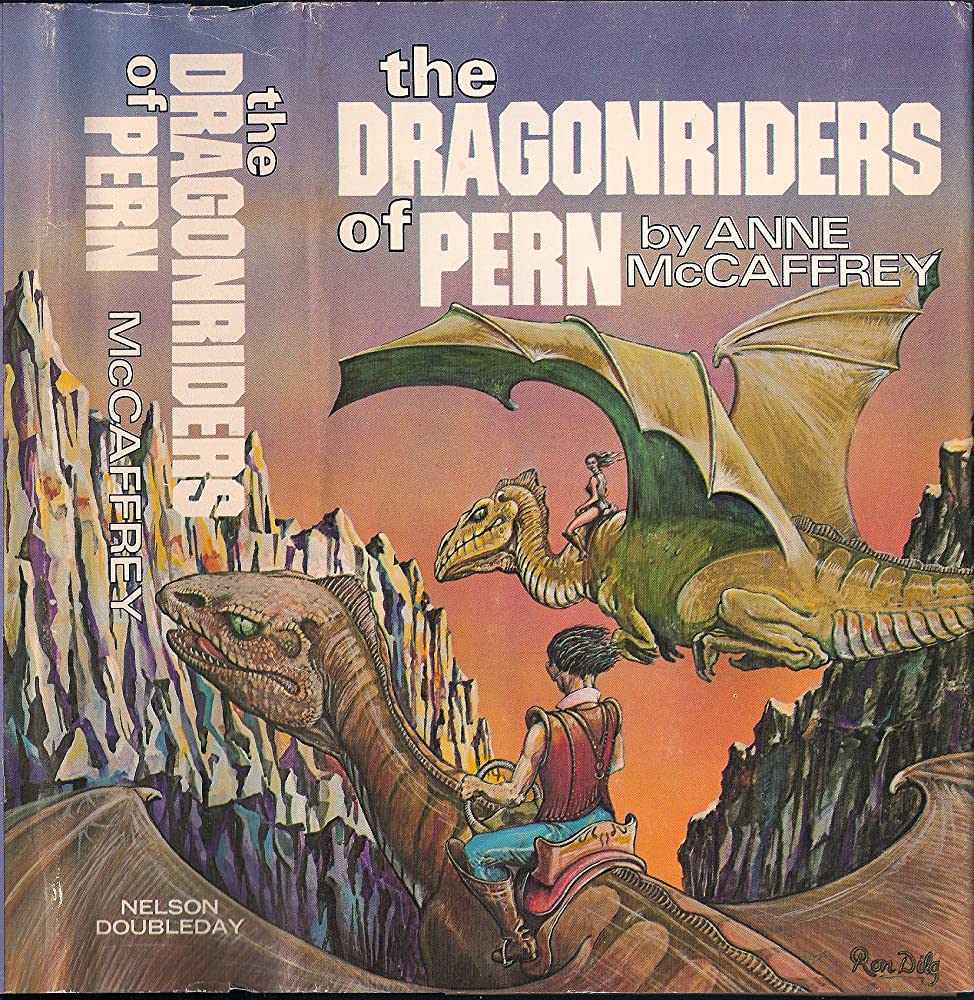 The other thing I recall about that trip was that being the first time I would constantly ask for my parents to crack a window when they were smoking. They, of course, were used to it. I was just becoming aware of how much the smell of smoking bothered me. And it wasn't until I moved out of the house for the first time that I became aware of how much I must have reeked of cigarette smoke wherever I went because the house was filled with it.
After we graduated from high school, my friend Ken and I took a road trip that mirrored much of the trip I took as a kid. We did other things like hit the Oregon Coast and drive US-101 for parts of Oregon, but we also flew down I-5 once we understood that driving to California on US-101 was going to end up taking us nearly twice as long as driving I-5.
I've taken a few solo road trips as well.
I drove down to Yellowstone for a week and camped as I explored as an adult. Old Faithful was not as faithful as it had been when I was a kid, but I got to see it a couple of times. There were no bears to be seen, but really that's better for both us and the bears. At one point I pulled over because a lone buffalo was walking down the road and I wanted pictures. Someone drove by in the other direction and said, "Dude, there's like a hundred of them just around the bend." And there were so many. It was awesome to see.
Another time when my kids were pre-teens, I took them up to go to a summer camp near Spokane. From there I drove up into Canada, north of Banff and explored that area. Lake Louise and Lake Moraine. Beautiful territory up there.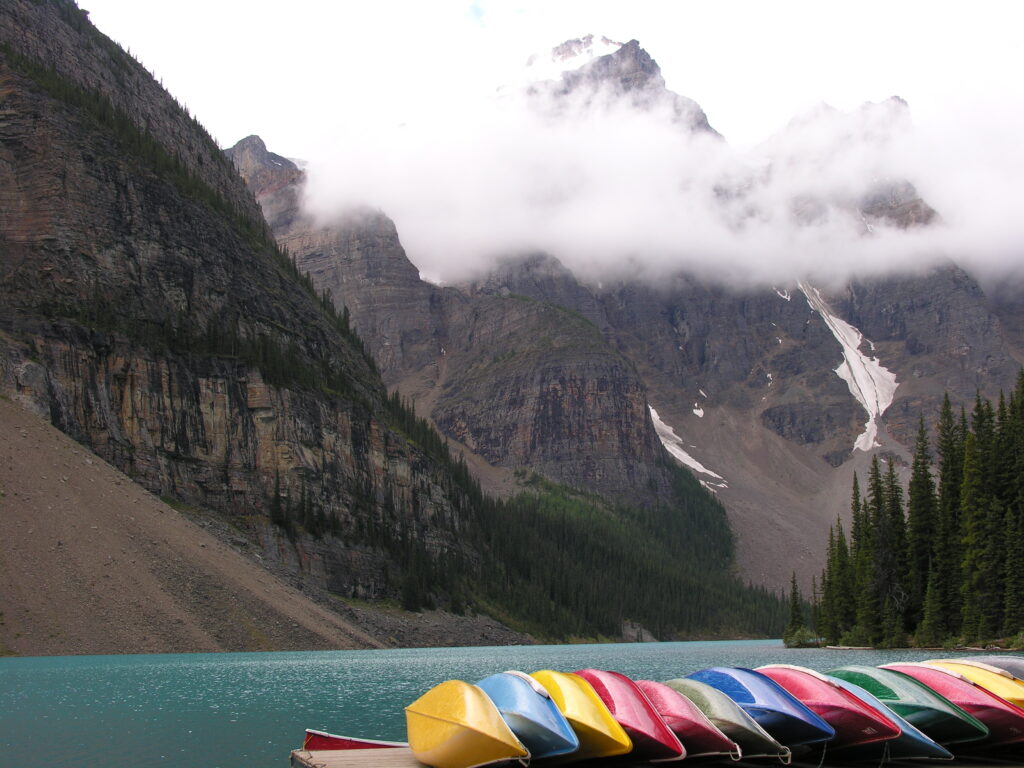 I have a bucket list item to drive a much larger road trip around a big chunk of the country. We talked about doing it this year, but I want to carve out a month and that's a big commitment. This upcoming trip is something like 10 days. Maybe we'll use this one as practice and see how we really feel about being away from home for a month.
I'm looking forward to the upcoming trip and to many more road trips to come!  Road trips have been a part of my life since childhood, and they continue to be a fun way to explore new places and create lasting memories.  Let's go!
Featured image via MidJourney.