This year I made a couple of Halloween Decorations to add to our collection. One was a project I found on YouTube and the other was completely out of my own imagination. Both made me happy and were fun projects to complete!
The first one was from Van Oaks Props, a channel that is filled with great content and lots of fun projects. Specifically, I wanted to make the project called: DIY Halloween Monument Prop from Foam!
This was a great larger scale project which I thought would go with the tombstones I made a few years ago. Mine is similar to his, specifically from the mid-point up, but I did go off on my own a bit on the shape and structure of the lower portion.
Here's a pic of the top portion in construction: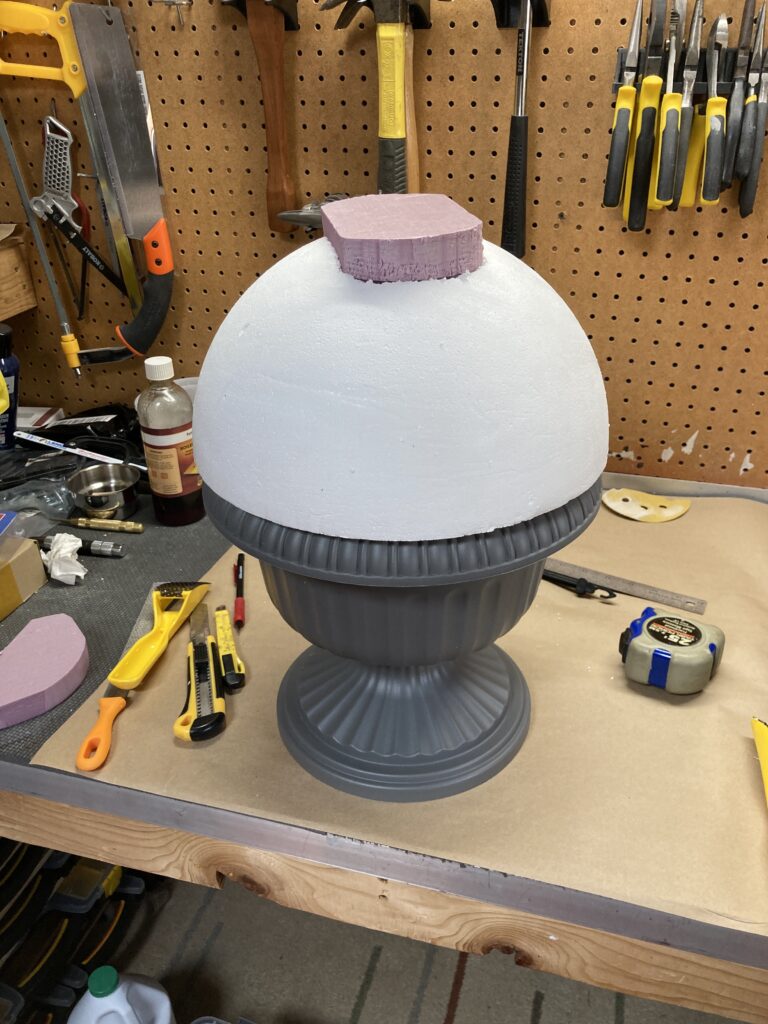 Here I'm shaping the foam hemisphere and attaching the base where the Raven will mount. Gorilla Glue was used to attach the foam to the planter.
Fast forward quite a bit and I've assembled the majority of it as well as started most of the painting: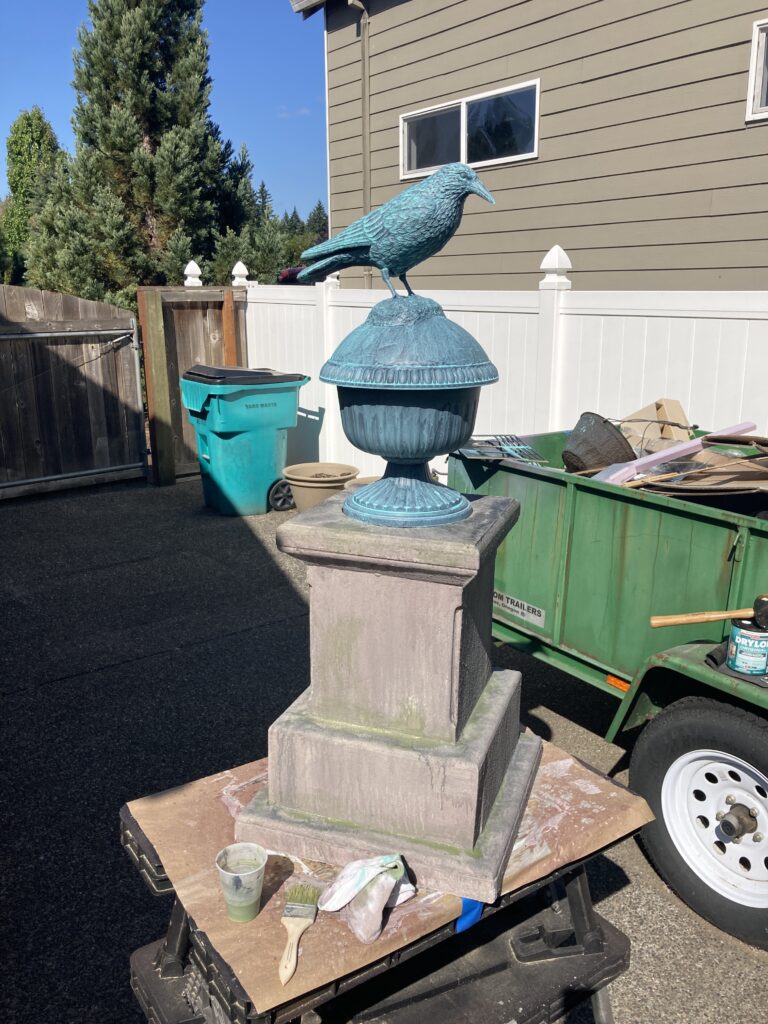 The painting and distressing are my favorite parts. In this case, the top piece gets its patina from a sprayed-on wash of acrylics. The base is sealed first with DryLok, which turns out to be awesome for not only waterproofing, but it's got sand in it, so you get a nice stone texture as a bonus. After that, it was lots of washes to give it a weathered texture and then add some mossy color to age it.
It looks great out front with the other tombstones.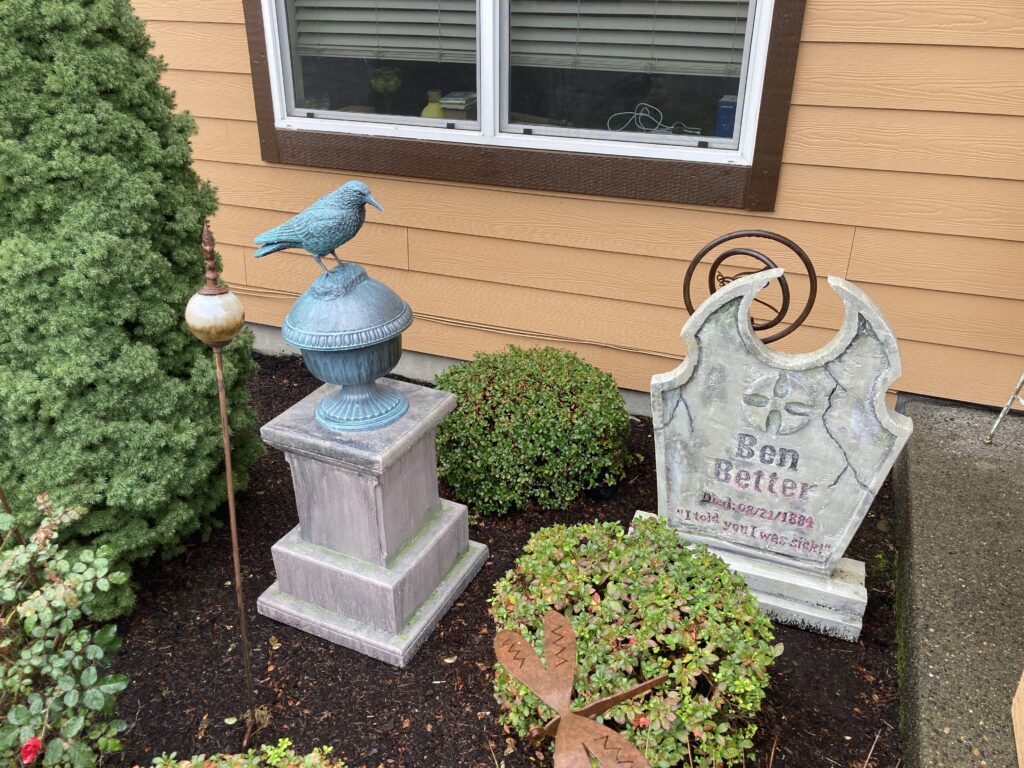 The other project was a result of Christina texting me a picture of these adorable rat and bird skeletons at the dollar store. I had no plans to use them nor did I know if I even could use them, but it would be fun to try!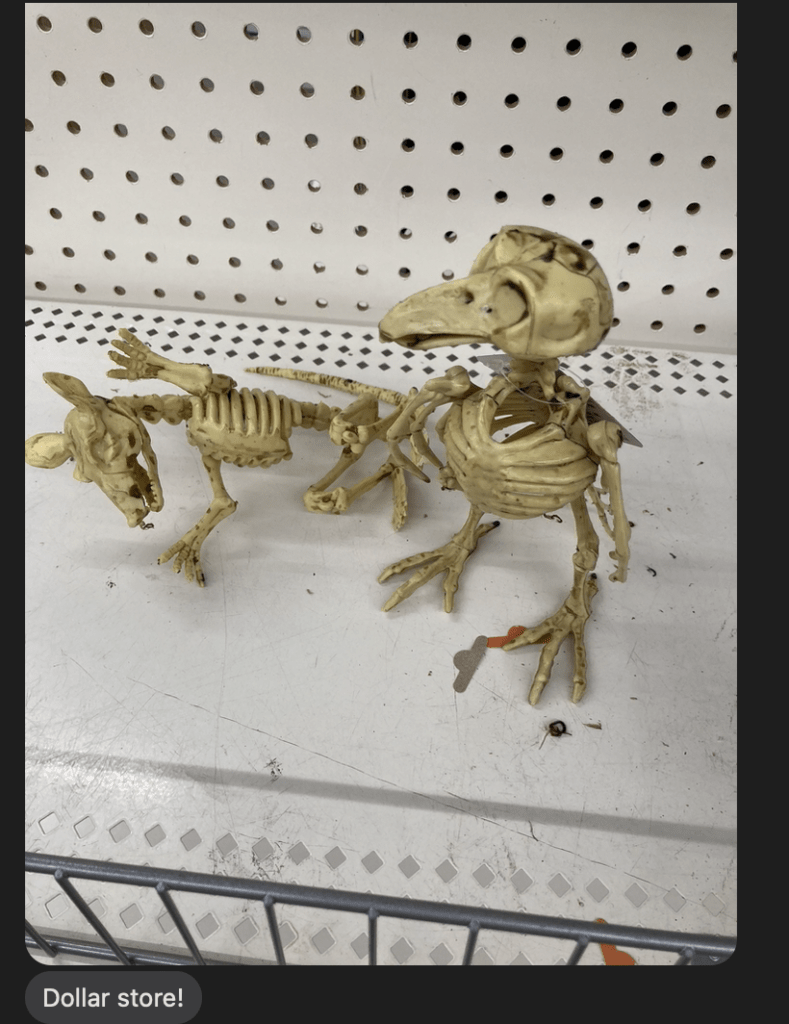 On another trip I saw a very cheap, thin tombstone that was around the same size as the skeletons and that actually triggered the basic idea of an animal-sized raising from the dead, crypt scene!
I doodled some ideas till I hit on a layout I liked and from there I just started cutting some foam. I did create one small item on the 3d printer, but other than that, it's all foam and paint and a few cheap skeletons from the dollar store.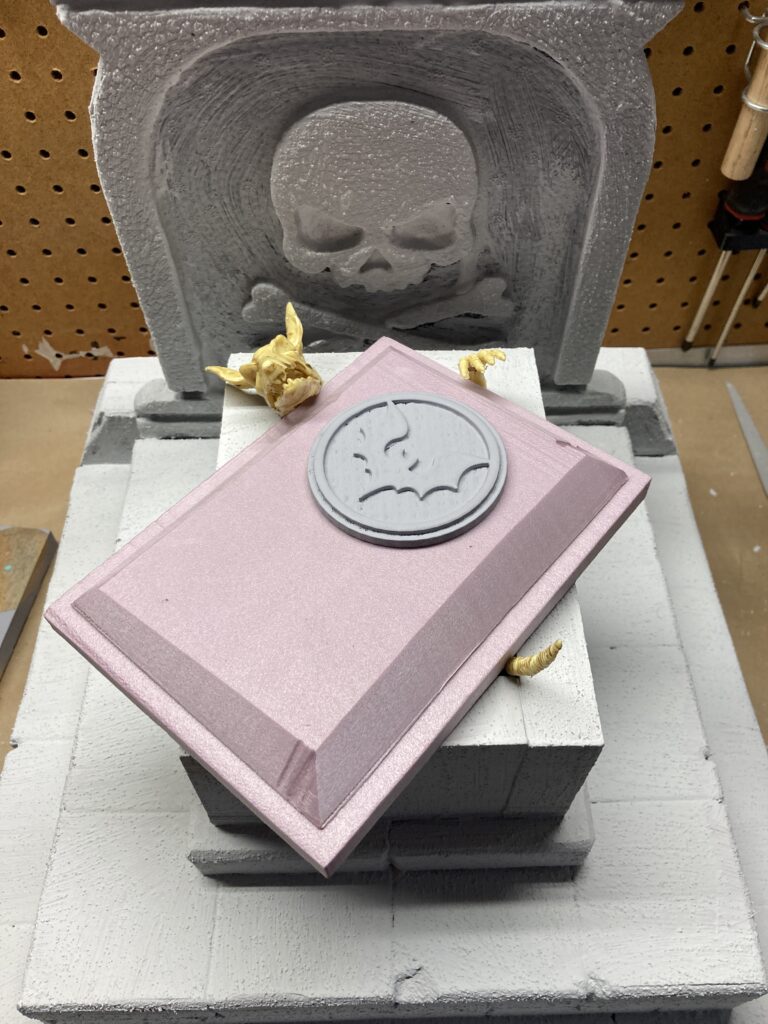 This was a little further along when I was figuring out the layout of the other skeletons.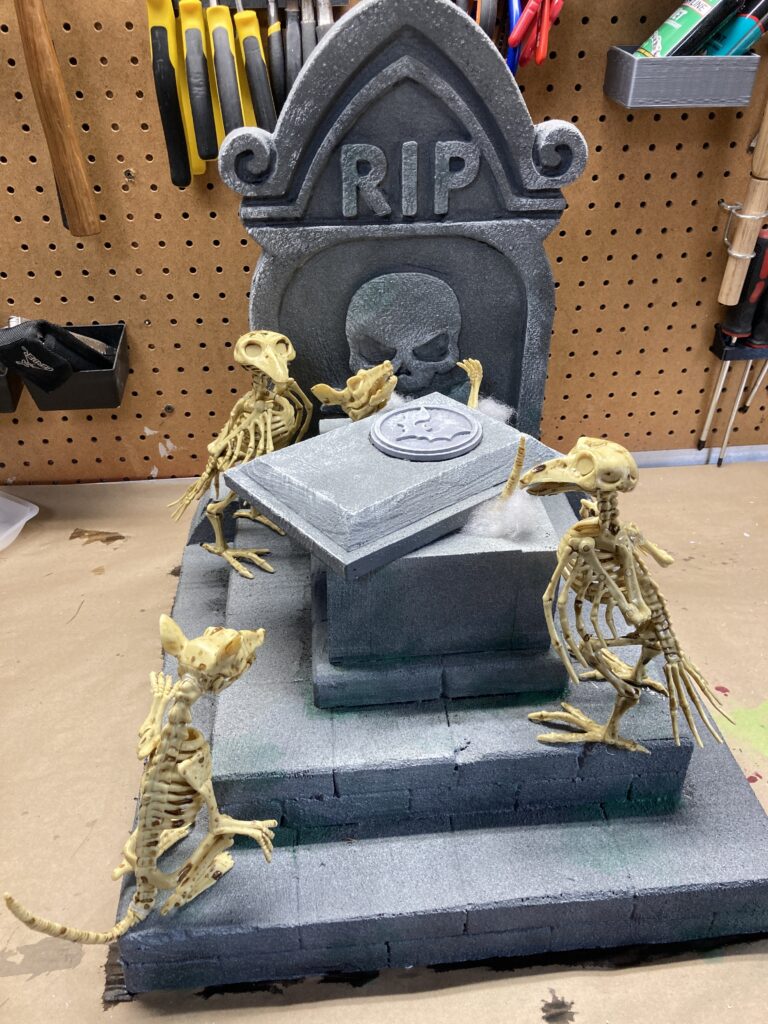 Oh, there is a light inside the crypt that is basically a string of red fairy lights which I'll turn on for Halloween to give it a nice lighting effect. It is true that a small stuffed animal from Goodwill gave its life so that I could use its stuffing for the "smoke" rising from the crypt. And a few magnets in the lid of the crypt and the sides secure the lid and allow me to remove it to turn on the fairy lights.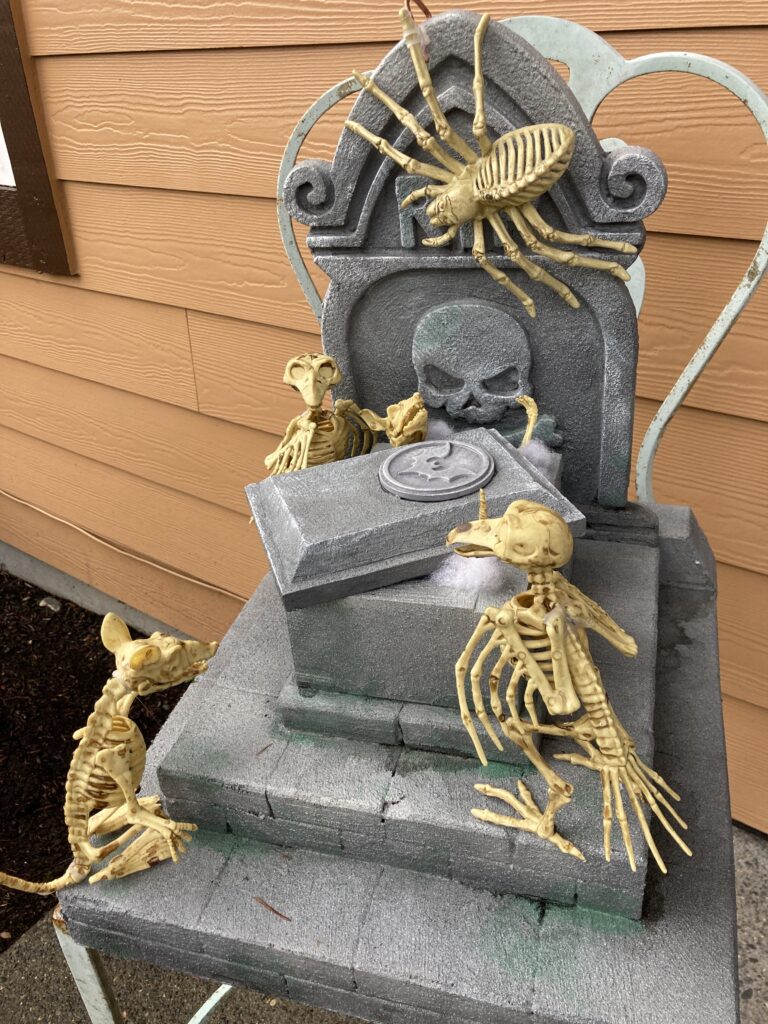 I don't know what, exactly, these little critters are up to, but it's certainly no good!