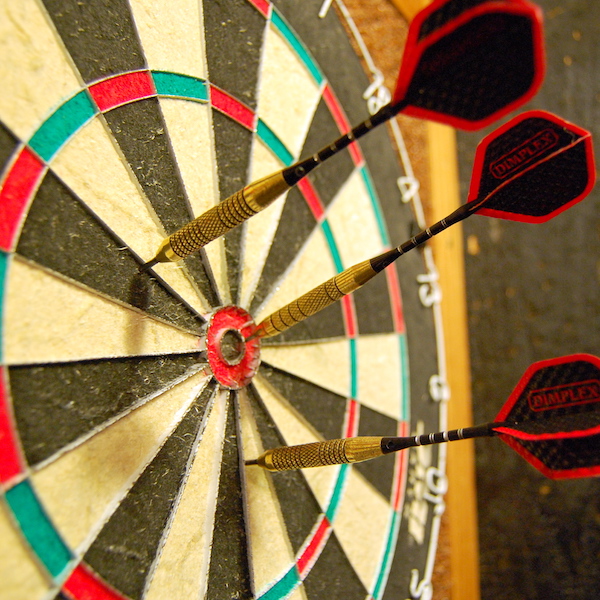 Rather than make resolutions, which tend to be a bit trite and are typically abandoned soon after making them, I thought this year I'd try to make some specific and concrete goals for 2017. I've also read that one way to make yourself more accountable for those goals is to share them since it add accountability, even if it's imagined accountability.
In my experience, goals benefit from being SMART. Variations exist, but for my purposes: Specific, Measureable, Achievable, Realistic, Trackable. The last, T, could have been Time-based but since these goals are for 2017 and therefore time-based or time-bound isn't relevant, but trackable is.
That means there should be some sort of regular check in for progress. I'm choosing monthly as a period because it's enough to show progress but not so much that I lose focus.
Goal 1: Health
What: Get my weight down to my target goal and keep it there on my scale and maintain for at least three months.
How: Adjust diet, get more consistent exercise, maybe add in some resistance regimen.
When: By 7/1/16
Measurements: Weight (Withings Scale/App), Blood Pressure (Cuff/Manual Entry), Data from phone/app
Specifics:
Walk 10000 steps 3x weekly (Q1)
Walk 10000 steps 4x weekly (Q2)
Maintain (Q3/Q4)
Goal 2: Tech Refresh
What: Pick something to refresh and take a(n online) course.
How: Set aside a chunk of time weekly to work through this. Maybe a few nights a week or four hours a week on the weekend.
When: By 7/1/17
Tracking: Completion of the Courses
Goal 3: Read some non-Fiction
What: Read 6 non-Fiction books this year. Any subject, any (reasonable) length.
When: By 12/31/17
Tracking: Addition to Books:Reading Log
Goal 4: Document some Projects
What: Document some Projects that I work on. Painting minis, lamps, leather cases, whatever. Blog post is fine.
What: Document 4-6 Projects this year with pics and text.
When: By 12/31/2017
Goal 5: Volunteer
This is a stretch goal and I won't hold it against me if I don't do it, but it seems like a good thing to have as a goal for the year. This one will not be tracked monthly
That's it! Let's see how it goes.